service calls nationwide each year
logistics bases throughout Germany
fully automated status notifications and service reports
technical specialists in the field for you
When it comes to the smooth running of complex technical systems, synfis is the answer. For more than 35 years, we have been a full-service provider with 350 passionate, committed employees and over 300 customers throughout Germany from the e-mobility, logistics, banking, retail and medical technology sectors. As a competent provider of technical services, synfis is certified according to DIN ISO 9001 and DIN ISO 14000.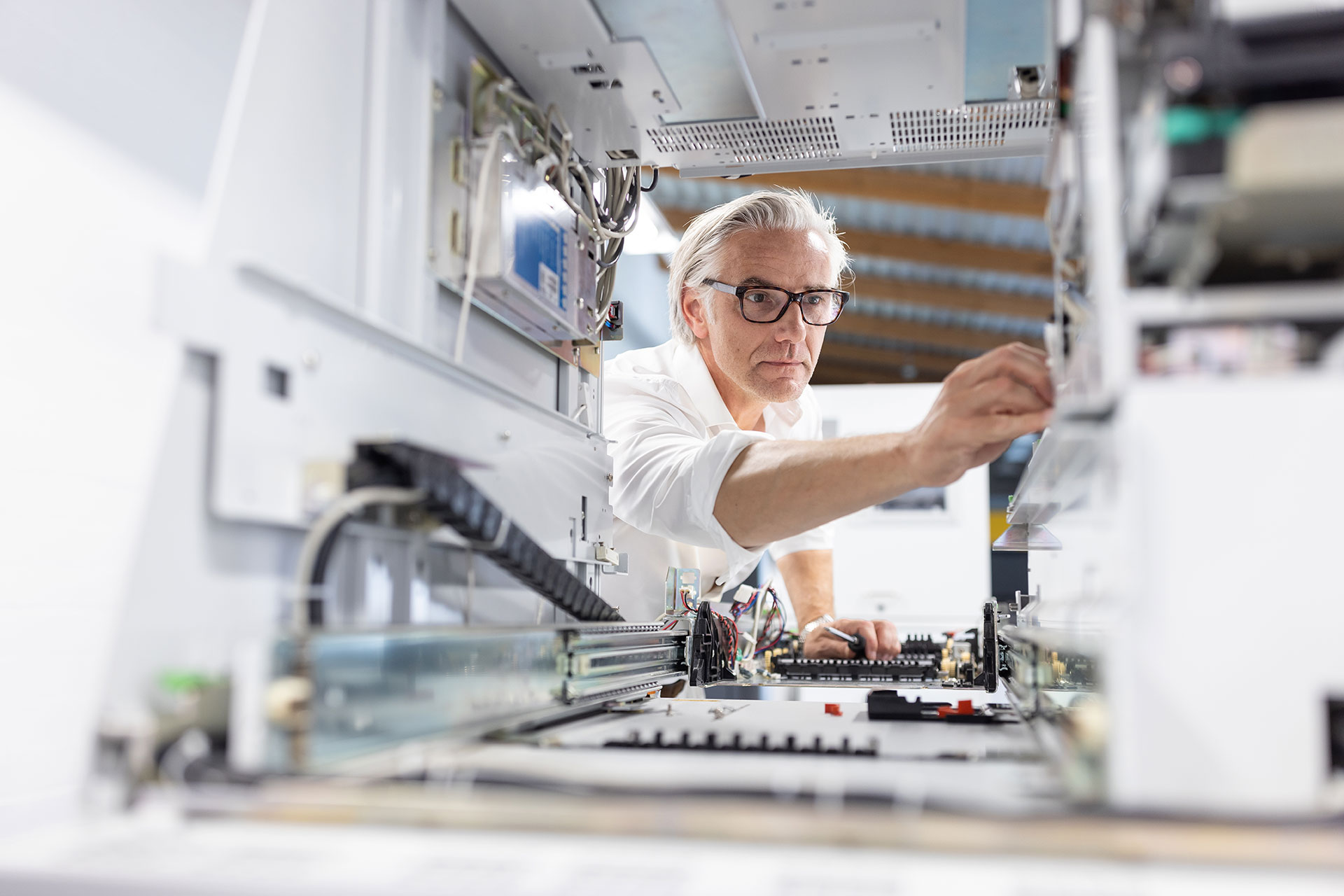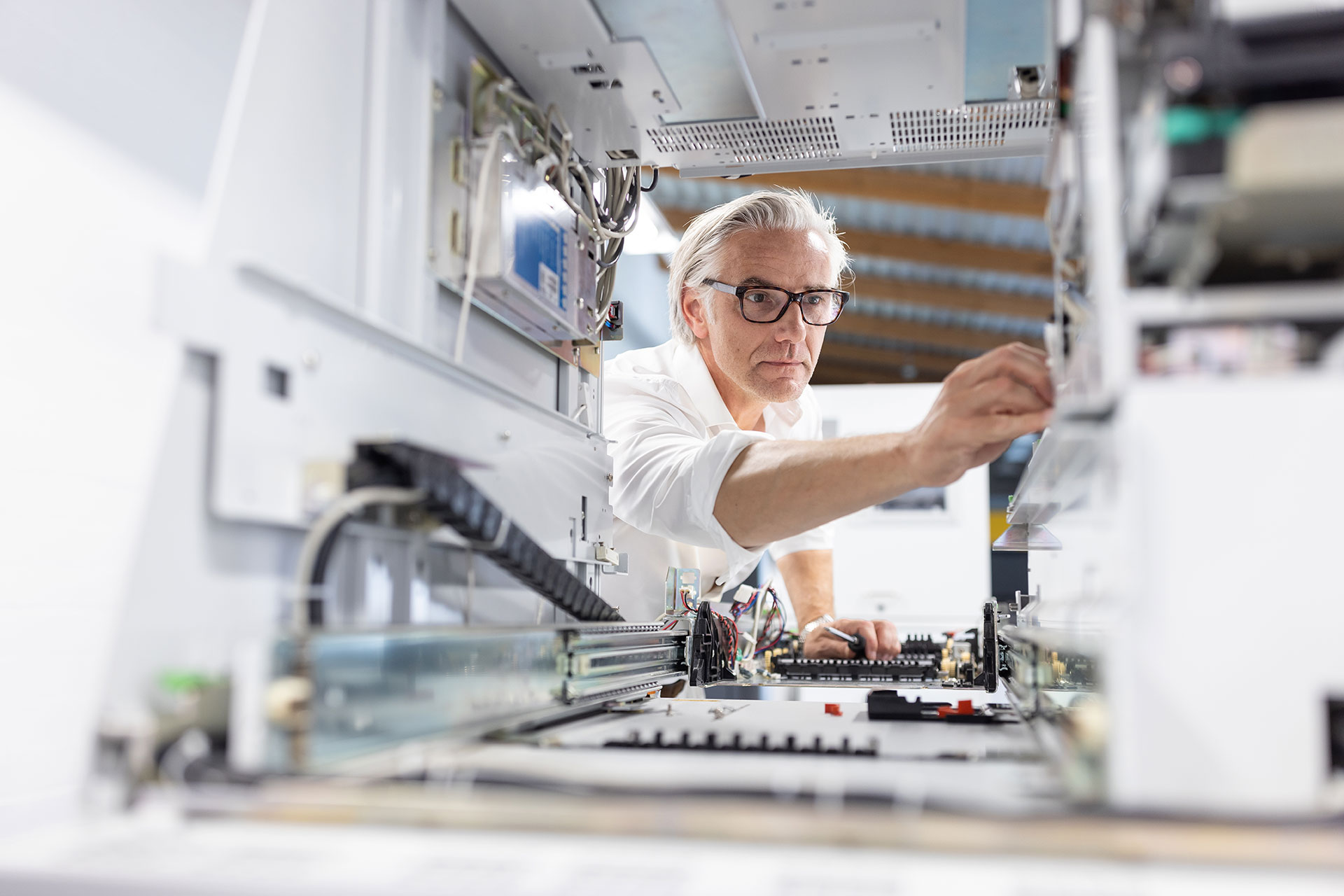 Up and running, running, running
350 employees attend to your needs with passion and efficiency.
Installation & commissioning
We take care of the installation and commissioning on site, from the initial infrastructure check to the setup, configuration, and training of your team.
Monitoring & remote service
We monitor the availability of your systems around the clock using back-end access and can respond immediately via remote control in the event of a malfunction.
Maintenance & DGUV V3 testing
We handle the scheduling and performance of all legally required and manufacturer-recommended maintenance as well as regular DGUV V3 testing.
Repair
With 180 technical specialists in the field, we guarantee nationwide on-site troubleshooting and rapid spare parts repair.
Spare parts management
We manage spare parts in warehouses located nationwide and take care of the logistics to bring them where they are needed.
SWAP service
We guarantee rapid on-site exchange of wall boxes and handle the necessary logistics and warranty processing.
General overhaul
We help to ensure sustainable equipment use and longer service life by overhauling defective modules at our in-house Repair Center.
De-installation & disposal
We ensure that any devices no longer in use are de-installed and professionally disposed of by our certified partners.
Cross-industry expertise and tailored solutions
We design customized, sustainable 360° solutions according to your individual requirements and place great emphasis on our independence from specific product manufacturers. Select the service modules that best suit your business model and industry, and we will ensure the maximum availability and functionality of your technical systems and equipment.
Join us on our journey into an electrifying future.